[an error occurred while processing this directive]
Name: Lauren

DOB: 11/03

Favorite Color: Green

Favorite Food: Meat and Potatoes

Favorite Perfume: Liz Claiborn

Favorite Movie: Dances with Wolves

Favorite Position: On Top :)

Favorite Laungerie: Nothing, Naked!

What I do Best: take it up the ass like a champ! lol

Well Hello There Sexy, I'm Lauren your Naughty Girl for the day, lol!

You like Naughty Girls??? Mmmm, then you  may like me! I am quite the lady on the outside world but when it comes to closed doors.... I turn into you personal Fun Play Toy!

I would love to put that Smokin' Hot Cock of yours into  my mouth, rub my tongue up and down your shaft until you just let out a little pre-cum after I have milked it with  my mouth!

Then I would take your precum and place it on my finger and rub it all over my clit! Rubbing in a circular motion with my fingers and then take your cock head and rub it right on my clit too!

Slowly Guiding your cock deep  inside my pretty little tight wet pussy while laying on my back with my legs spread towards my ears! As you thrust your hips back and forth in a steady rocking motion, I slide my finger deep inside your tight ass!

First rubbing the outside of your ass then thrusting my finger deep inside of you while you rock your dick deeper inside me.

You grabbing my breasts, placing them in your mouth and sucking my hard nipples and swirling your tongue around my nipples, I moan with pleasure!

Then placing me on the side of the bed , stomach down and ass arched out into the air.... you pull your hot cock out of my naughty pussy and push it right into my teeny tiney ass hole.... so tight you pull back out... no lube in site you spit down onto my ass, rub your cock head onto my opening and then with one swift thrust slam it deep inside my ass while I cry out with Joy and Pain!

Wanting you to stop but yet begging you for more, I start rocking myself back and forth until you are balls deep in me! Alll of you is inside of meeeeee!!!!

Would you do that??? Would you slam that hot cock deep inside my wet pussy then use my juices to slide in my tight ass??? I'm multi orgasmic you know!

Let me show you how I can cum all over your cock dripping with my sweet wet juices as you hit me up even harder with that dick of yours until exploding into a Deep, Shuttering Orgasm right inside of me!

Want to Play??? I do!

Call me anytime, the phone rings right to my bedroom.... I'll be waiting for you there.

My phone number is:

1-888-943-9776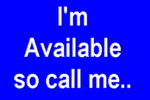 Can not WAIT to hear from YOU!

Lovingly,

Lauren  :)

I  also do Erotic Texting too, $1.50 A Minute, 10 Minute Minimum :)

mutual masturbation (yum) - mommy/son - family fun - incest - aunt, step mom - sister - daughter's mom - sex toys - adult babies - adult bathroom - anal -  bestially - cross dressers - dominant - incest talk - male bitches - cross dresser -men wearing panties at work - mistress - mommy -  oral - sissy boys - small dick humiliation - submissive - tickling - tit fucking - transsexual - forcing men to suck cock - women fucking men with strap on - women humiliating men -  you name it, we can talk about it!